Best Exercise Bike To Lose Weight
5 Best Exercise Bike for weight loss
Can Exercise bikes help you to lose weight ?
There is no doubt that Exercise Bike is a great piece of fitness equipment for doing regular cardio exercises. It not only strengthens your leg muscles but also enhances your core fitness simultaneously. If done properly, then exercise bike also helps you to reduce your unwanted body fat, which in turn helps you to loose weight.
So what are the best exercise bikes for weight loss you may ask. Well, in this article we have listed down 5 best exercise bikes along with their pros and cons that are best suited for weight loss.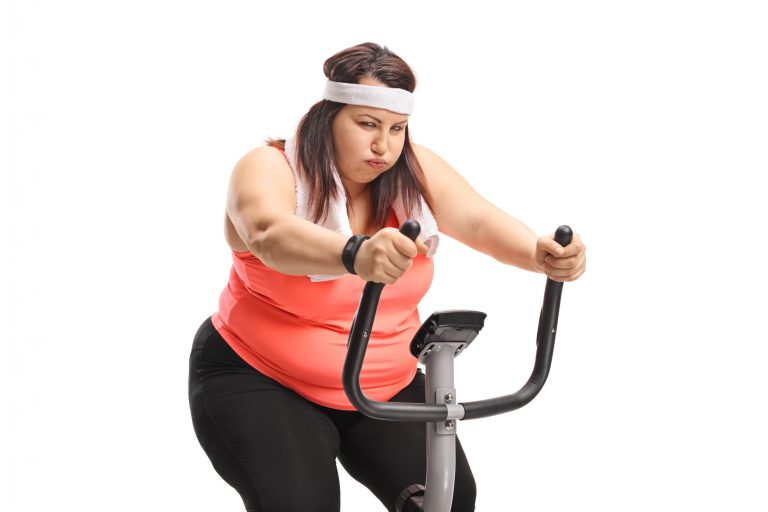 Preview
Best Choice
Best Overll
Premium Option
Best Price
Airdyne Bike
Title
Schwinn Fitness 170 Upright Bike
Sunny Health & Fitness Indoor Cycling Exercise Bike with Heavy 49 LB Chrome Flywheel - SF-B1002,BLACK
ASSAULTFITNESS Assault AirBike Classic, Black
Exerpeutic Gold 525XLR Folding Recumbent Exercise Bike, 400 lbs
Schwinn Fitness AD6 Airdyne Bike
Best Choice
Preview
Title
Schwinn Fitness 170 Upright Bike
Best Overll
Preview
Title
Sunny Health & Fitness Indoor Cycling Exercise Bike with Heavy 49 LB Chrome Flywheel - SF-B1002,BLACK
Premium Option
Preview
Title
ASSAULTFITNESS Assault AirBike Classic, Black
Best Price
Preview
Title
Exerpeutic Gold 525XLR Folding Recumbent Exercise Bike, 400 lbs
The Science of Losing Weight & How Exercise Bike Can Help You with it ?
Before we start reviewing the list of best best exercise bike to lose weight, let us first understand the since behind losing weight. 
Often times when it comes to weight loss, people are advised with all sorts of  things, like what to eat and what not to eat, skipping meals, dieting and a whole lot of crazy stuffs.
Over the years of research science has already proved that, rather than Dieting and skipping meals, if one follow a regular healthy diet plan with exercise, then the process of weight loss would be more natural and effective in long run.
So the bottom line is, along with healthy diet, one must do regular exercise to lose weight and stay fit. But the problem is,  it is often not feasible for most of the people to go to gym and workout there for long hours. Some times due to bad weather or shortage of time people don't really prefer going out for workout. Then is when exercise bike comes handy.
Dual Track Two LCD Display.

29 Programs, 4 User Settings And Goal Tracking feature.

 25 levels of resistance for a wide range of workout intensity options.

High Inertia Perimeter Weighted FlyWheel Make Every Workout Smooth And Quiet.

RideSocial Integration With VR Support gives an awesome workout experience.

Bluetooth Connectivity, Syncs Easily With Schwinn Trainer App And Other Apps Like MyFitnessPal For Fitness Tracking.
Looking at all the factors of this exercise bike we can conclude that this is an good options for daily home cardio workouts. Even though it lacks couple of durability aspects and wiring arrangements are pretty basics. But yes it has wide variety of exercise options with multiple resistance.
You can get a awesome workout experience by integrating it with RideSocial App and see the world as you virtually ride alongside friends in real time.  Obviously it's not super great like some of the premium exercise bike but it's a great for a price tag under $500. So the bottom line is if you are looking for good standard exercise bike on a budget, then definitely go for it.
No matter what the weather is like, this Sunny Health and Fitness Indoor cycling bike will always provide you a fun and convenient at home workout.
This sturdy exercise bike is crafted from solid steal and durable plastic to provide a secure structure that allows you to focus on your workout and not your bike.
You are going to love the versatility of this bike. It comes equipped fully adjustable seat and handle bar. So you are guaranteed to find comfort level while you get your burnout. 
If you are in the mood for a challenge or just want to take a casual ride, the adjustable resistance allows you to set your paddling in your desired pace.
The bike also comes equipped with a 49 pound flywheel and features a chain drive mechanism for smooth and quite workout. And finally, it's easy to transport and store. Thanks to the smooth rolling casters.
Looking at the overall feature and keeping the price in mind, it could be a great deal for someone looking for a low cost exercise bike for regular indoor workout. If you are least bothered about features like miles, calories tracking, heart rate monitoring that comes with a high end bike and only concerned about the workout, then it might be a great fit for you.
The Assault air bike is a durably built premium exercise bike. It comes equipped with air resistance system with long lasting steel frame.
This premium exercise bike from LifeCORE Fitness comes with moving arm bars, which can be used simultaneously along with paddling to do complete body workout. You can also concentrate on upper body only by using the handle bars.
It's best suited fro all fitness level. The seat can be adjusted in six ways. which includes fore and aft, up and down and tilt.
The on board computer comes loaded with exercise programs like Tabata, Intervals also provides important health metrics like, distance and calories burned, Watts, Heart Rate to accomplish your fitness goals.
Assault AirBike is a commercial grade exercise bike. It is widely  used in cross fit gyms. Considering it's performance and durability with it's pricing, i would say that it's great deal for money.
This bike is best suited for all fitness levels. May it be light rehab or Intense cardio workout like HIIT, this bike helps you to achieve your fitness goal in all aspects. It could be a great piece of fitness equipment to have if your goal is weight loss through high intensity workout.
The Exerpeutic GOLD 500 XLS is a foldable magnetic upright bike, that comes with a precision balanced flywheel and V-belt drive system which provides a smooth and quite workout experience. So you can watch TV while working out.
It's fordable  design along with transportation wheel makes it space saving as well as portable. This exercise bike is designed to support up to a max weight capacity of 400.
The seat cushion is pretty firm. So that you don't get too relaxed on it, but it's also  comfortable at the same time.  The display is also very simple and  easy to read.
The Exerpeutic GOLD 500 XLS comes with a 8-level tension system which is  quite easy to use and operate. 
You will probably feel the burn at around level  3 and you can work you way up to Level 8. You can really build up your leg muscle.
This bike fits properly for people of height between 5.3″ to 6.8″.  The adjustable seat helps adjust the bike based on the user height.
The Exerpeutic GOLD 500 XLS comes with a heavy Duty and high Durability steel frame. It's foldable space saving design makes ot uniques among all other upright bikes in this price range of  below $250. 
Overall if you are looking for a bike for your daily cardio workout at the price range of around around $200-$250, then you should definitely consider this exercise bike.
Schwinn AD6 Airdyne exercise bike is a modern upright exercise bike designed by Schwinn Fitness. It comes with wind resistance technology and it lasts for long time with minimal maintenance.
Schwinn AD6 Aairdyne features a single stage direct drive belt so your sweat equity goes directly to moving the fan and providing a more challenging workout
Easy to use LCD console that keeps all your fitness matrices like speed, RPM, distance, time and calories front and center.
BioSynch linkage system with shrouding for safer workouts.
Extra padded Adjustable seat for comfortable seating posture.
The paddle comes with adjustable foot straps so that every member of your family can adjust it based on their comfort.
The bike comes with convenient transport wheels which makes it easily portable.
The best part of this exercise bike is that it is designed to provide full body cardio workout.
Looking at all the features and the owner's feedback on this bike, we can certainly conclude that this bike might be a great choice for an individual who is trying to get complete cardio workout from the comfort his or her home.
Even though you need to purchase couple of accessories if you need more feature, but i would say this bike is a great deal in it self considering what you are getting for the price.
Our Choice for the Best Exercise Bike to Lose Weight
Out of all the exercise bike that we have picked up for this review,  any of them could help you lose weight if used properly. The exercise bike you will be choosing should have all the necessary feature and it should provide you  with challenging workouts.
So the bike which meats all those criteria is the Schwinn 170 upright bike. If you follow a regular workout routine along with a health diet plan then this schwinn upright bike should help you to shed those extra pounds.